Using bridges, "I" joints, and "W" joints, this modular rig is available in two district versions, an MCR LTE and MCR HVY, to allow you to configure a system based on your load.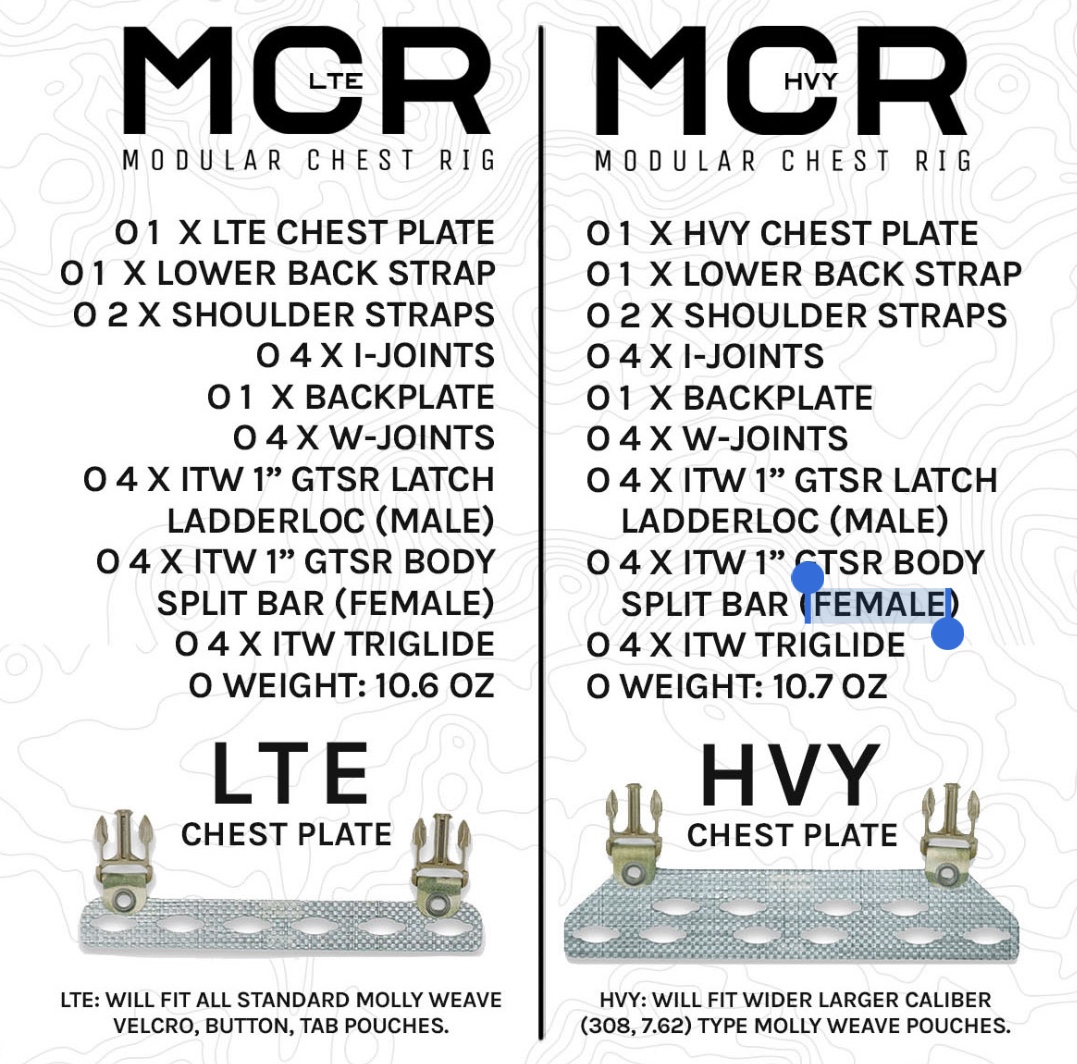 The MCR is extremely lightweight, made from laser cut B52 and Squadron Laminate, with reinforced mounting points constructed from 8-Layer Tegris.
Offered in MultiCam and Black.