• DroneShield teams with Australian Defence Force (ADF) Drone Racing Association and becomes its sponsor
• Enables for deeper collaboration between ADF drone pilots and DroneShield for C-UAS system design, operational learning and field tactics
DroneShield ("DroneShield" or the "Company") is pleased to launch a collaboration with the Australian Defence Force ("ADF") Drone Racing Association ("Association") and become a Team sponsor. The teaming will enhance its C-UAS system design, operational learning and field tactics.
The ADF Drone Racing Association is represented by the ADF's fastest drone racing pilots from the Navy, Army and Air Force and have achieved exponential success since its formation in 2017.
The sponsorship and collaboration between DroneShield and the Association will include:
• Systematically testing DroneShield equipment against the drones deployed by the Association, enabling two-way development of both DroneShield's C-UAS systems, and the Association's drone arsenal, influencing further development
• Collaboration around system design, operational learning and field tactics, including drone swarming attack patterns
• Deepening of relationships between Australian foremost minds in drones in military applications, and the leading sovereign C-UAS capability development
ADF Drone Racing Team pilots flying through a 155m artillery barrage of Australian Army M777 units
Wing Commander Keirin Joyce, ADF Drone Racing Association president, commented "We are excited to enter into teaming with DroneShield, including testing our drone strategies at DroneShield's test site in Blue Mountains and exchange knowledge, and being a part of sovereign C-UAS capability development.
Oleg Vornik, DroneShield's CEO, added "The ADF Drone Racing Association contains some of the best drone pilots in the country in the military context, flying small, ultra-fast drones at over 150km/hr, in unique and challenging settings. There is a large amount of operational learnings between our teams, and we look forward to the collaboration. This is a significant red-teaming opportunity for DroneShield to continue to stay at the edge of C-UAS capabilities globally."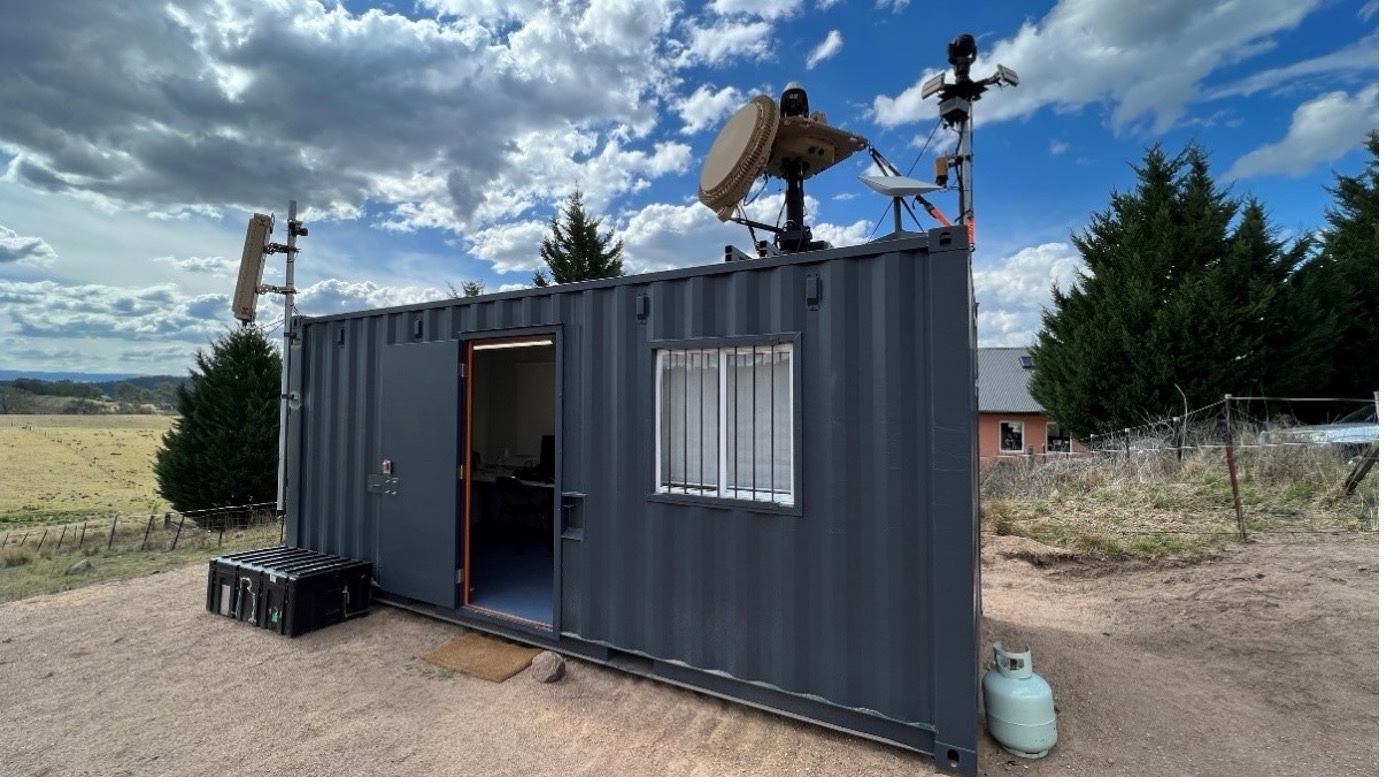 Command container module deployed at DroneShield's Blue Mountains test site, to be used for collaboration with the ADF Drone Racing Association